PRACTICE FOCUS
Mr. Wasserman focuses his practice in matters involving bankruptcy and bankruptcy-related litigation, creditors' rights, secured transactions, workouts, reorganizations and restructurings. He has extensive experience representing clients in major business, commercial and real estate bankruptcy, workout and reorganization matters and has also served as a Chapter 7 and Chapter 11 Bankruptcy Trustee, as a court-appointed Examiner and as a mediator in bankruptcy adversary proceedings and claims resolution proceedings. He is available to mediate complex bankruptcy, business and commercial dispute matters. Mr. Wasserman has been honored by being selected as a Fellow in the American College of Bankruptcy where he is a member of the Board of Directors. He is a frequent lecturer on bankruptcy and workout-related topics.
A wealth of experience with different types of businesses enables Mr. Wasserman to offer clients impressive knowledge together with proven successful performance. Mr. Wasserman's work includes the full range of bankruptcy and workout representation of creditors (secured and unsecured), creditors' committees, trustees, Chapter 11 debtors-in-possession, troubled companies, and prospective purchasers of assets from companies in bankruptcy. Recent cases include Mr. Wasserman's role as counsel to the stalking horse purchaser and successful acquiring party in a contested 363 sale of First Mariner Bank in the bank holding company's Chapter 11 case, his role as special litigation counsel to the Chapter 7 Trustee with respect to fiduciary duty claims against former directors and officers of the debtor company and aiding and abetting claims against the debtor's parent company his service as a Chapter 11 trustee in eighteen real estate-related cases in the U.S. Bankruptcy Court for the Southern District of New York (In re New 118th LLC, et al.), his role representing the Enron bankruptcy estate as special litigation counsel and representing creditors' committees in cases in the Eastern District of Virginia (In re Workflow Management, Inc.) and the Northern District of Texas (In re DLH Master Land Holding, LLC), and his service as a mediator in various Circuit City preference avoidance actions and disputed claims resolution matters. In addition to extensive experience in high profile bankruptcy litigation matters, Mr. Wasserman has experience with real estate, financial products and services, construction, telecommunications, health care, hospitality, retail, marketing, distribution, telemarketing, government contracts and technology companies in bankruptcy and workouts. Mr. Wasserman also provides experience advising corporate boards on significant reorganization and restructuring alternatives and working together with corporate management and other outside advisors including investment bankers, accountants, and public relations consultants.
Mr. Wasserman has been involved in numerous reported court decisions including:
In re New 118th, Inc., 398 B.R. 791 (Bankr. S.D.N.Y. 2009)
In re Enron Corp. (Enron Corp. v. J.P. Morgan Securities Inc.), 325 B.R. 671 (Bankr. S.D.N.Y. 2005)
In re Enron Corp. (Enron Corp. v. Credit Suisse First Boston International), 328 B.R. 58 (Bankr. S.D.N.Y. 2005)
In re Criimi Mae Inc., 251 B.R. 796 (Bankr. D. Md. 2000)
Culver v. Musika (In re Arnold), 305 B.R. 436 (D. Md. 2003), aff'd, 84 Fed. Appx. 294 (4th Cir. 2003)
Wasserman v. Village Associates (In re Freestate Management Services, Inc.), 153 B.R. 972 (Bankr. D. Md. 1993)
In re Arundel Housing Components, Inc., 126 B.R. 216 (Bankr. D. Md. 1991)
In re Constant Care Community Health Center, Inc., 99 B.R. 697 (Bankr. D. Md. 1989)
AWARDS AND RECOGNITION
Fellow, Past Fourth Circuit Regent, and Director in the American College of Bankruptcy
Received the Exceptional Service Award from the U.S. District Court for the District of Maryland in October 2017.
Received the highest professional (AV-Preeminent) rating from his peers, as reported by Martindale-Hubbell.
Recognized in Chambers USA (Band 1), Bankruptcy/Restructuring Maryland from 2015 – 2019.
Listed by Best Lawyers in America for the last 20+ years and named "Lawyer of the Year" for Baltimore Bankruptcy and Creditor Debtor Rights/Insolvency and Reorganization Law in 2014 and 2019. Best Lawyers is a list of peer-reviewed and recommended lawyers guide.
Selected as a Maryland Super Lawyer from 2008 – 2020. Super Lawyers is a peer-review rating service that recognizes outstanding lawyers for their professional achievements.
Listed in Who's Who in American Law, 1990 - 2015 editions, as well as the Who's Who in America, 1994 – 2016 editions, and the international publication Who's Who Legal: Restructuring & Insolvency, 2006 - 2016 editions.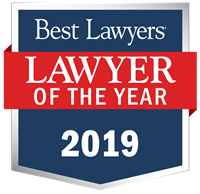 RECENT PRESENTATIONS
American College of Bankruptcy, Fourth Circuit Fellows Luncheon, 2018
Association of Insolvency and Restructuring Advisors (AIRA), 2017
Maryland Bankruptcy Bar Association, 2017
Maryland State Bar Association's Advanced Bankruptcy Institute, 2012, 2014 – 2016
Mid-Atlantic Institute on Bankruptcy and Reorganization Practice, 1992 – 2007, 2010 – 2016
American Bankruptcy Institute, 2014 - 2016
American Bar Association, 2012, 2014 – 2016
State Bar of Michigan Program, 2015
American Inn of Court, Washington, D.C., 2015
PUBLICATIONS
Editor, 4th edition 2015, 3rd edition 2010, 2nd edition 2005 and Co-author, Editor-in-Chief, 1st edition 1998, Bankruptcy Appeals Manual
Co-Author, August 2013 - Best Practices Report on Electronic Discovery (ESI) Issues in Bankruptcy Cases - The Business Lawyer
March 22, 2006 - Inside the Minds: Best Practices for Corporate Restructuring (Aspatore Books 2006). Chapter, "A Step-by-Step Look at Chapter 11" - Richard L. Wasserman
September 1, 2002 - Big Business in the World of Insolvency: Buying and Selling Businesses and Assets in Bankruptcy - Richard L. Wasserman, Frank A. Ciatto